Well, we wrapped up Gymnastics and Soccer over the last two weeks. Unfortunately I couldn't find my camera to capture Ev's last game, so Brie loaned me her camera, butI don't have the pics from her yet.
Kira loved gymnastics and is contemplating going another round this fall with our wonderful Parks and Rec coaches, or if she is going to join up with Springs, the nearsest full gym. She just can't decide. Which is ok with me.
This is Kira posing with her certificate of completion. Such a little ham.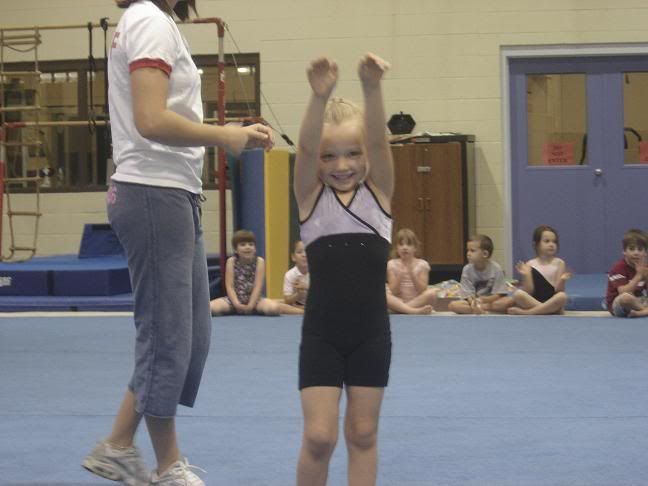 The big finish following her floor routine.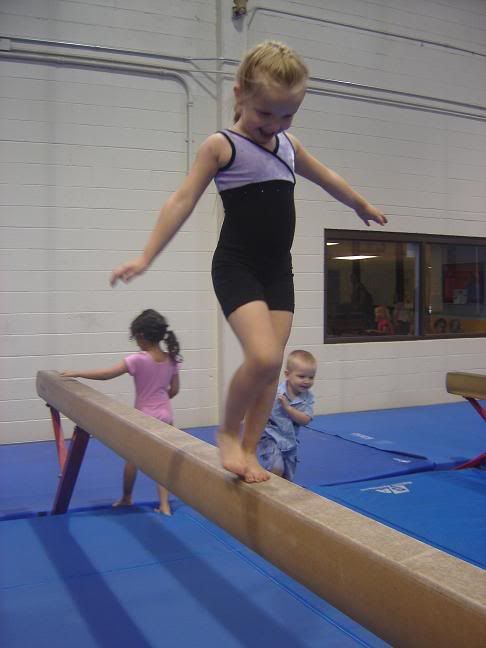 Some Beam work.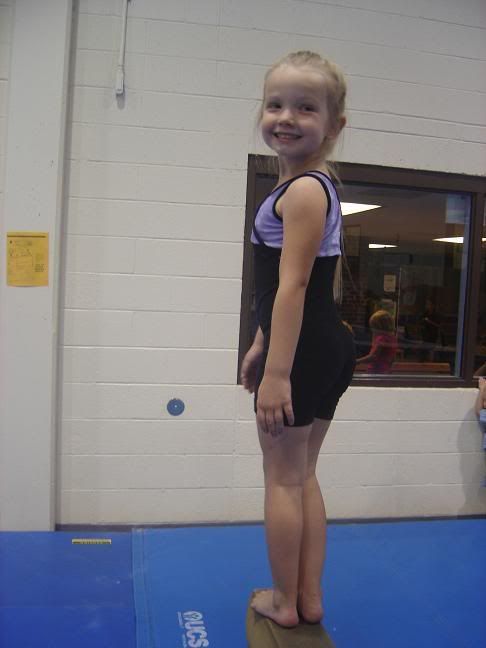 A little glance at mommy before the dismount...which consisted of a rather ungraceful jump, but even with the hop, she put those hands up and finished strong! :)
Getting her certificate and stamps on her hand from her coaches!